The Skywatchers Handbook will be digitally released on Monday, September 6, 2010. The album is currently available for pre-order on iTunes.
The CD release is Monday, September 13.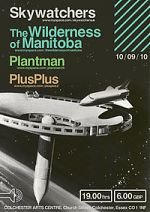 Come see us LIVE at the Colchester Arts Center in Colchester, UK, on Friday Sept 10, 2010 from 7- 11pm. Buy Tickets.


WARNING: STROBE EFFECTS EMPLOYED IN THIS VIDEO.